Process
From nursery
to you
We manage the entire chain, from cutting to distribution. Thanks to this short chain, the product passes through fewer links, we keep the quality checks in-house and, as a buyer, you always have fresh roses from Kenya. Check out how we deliver year-round stable quality below.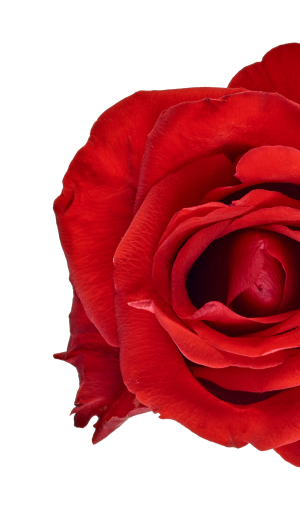 01.
Cultivation
in Kenya
In Naivasha (Kenya), our 14 varieties of roses are carefully cultivated on 46 hectares by more than 700 people. Once our roses reach the right flowering stage, they are cut and collected. We harvest our roses 365 days a year and are always personally present during cultivation, so that we can immediately respond to changing circumstances.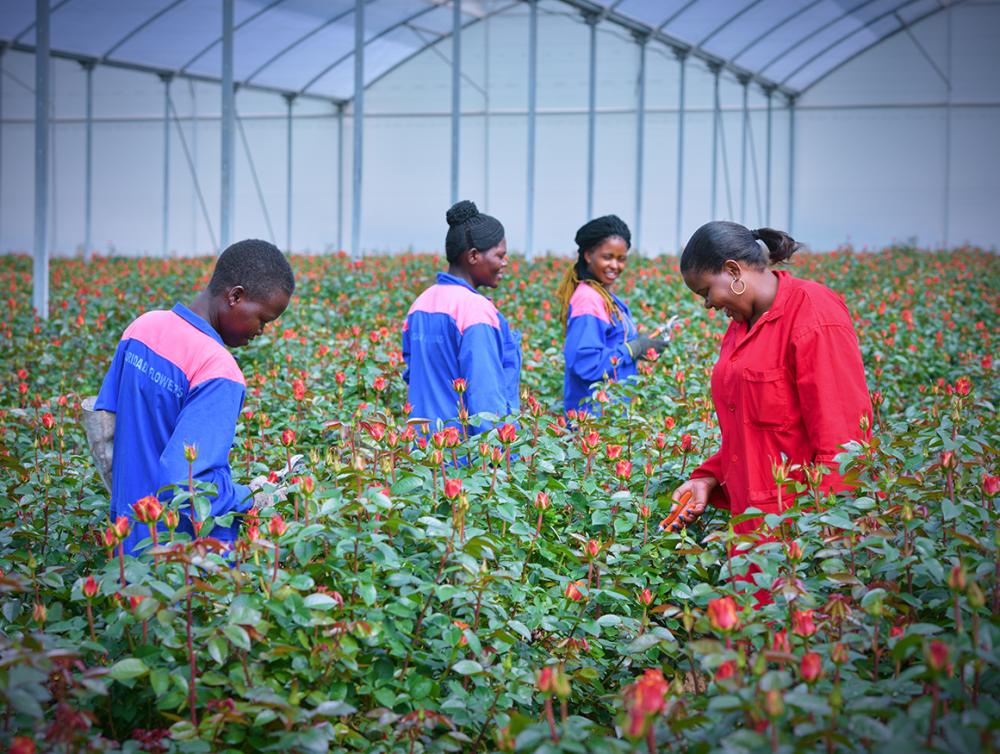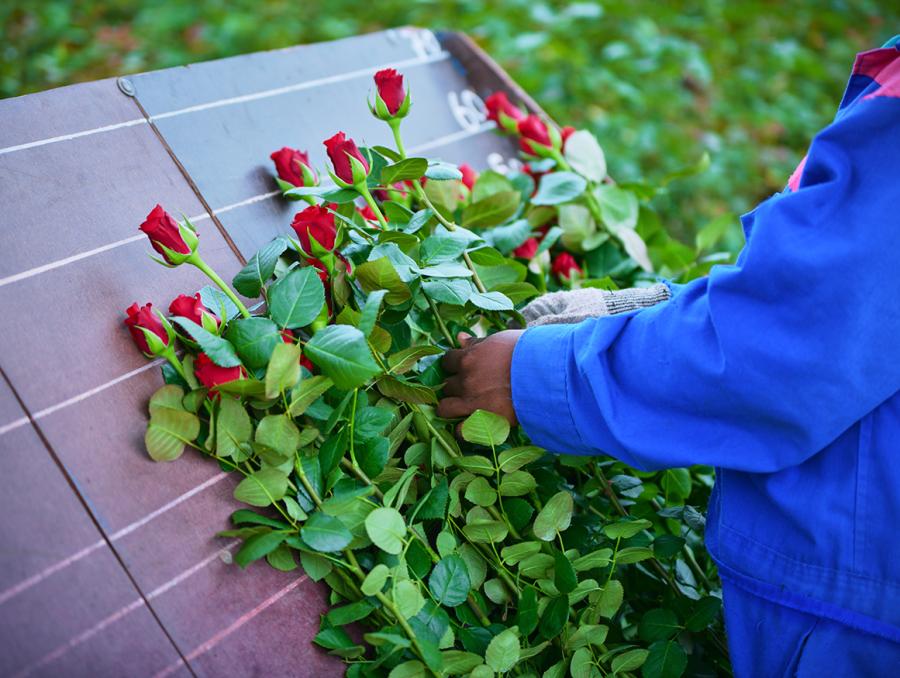 Preparation for transport
Once the roses have been cut, they are sorted, packed and prepared for shipment. This highly efficient process with multiple quality checks ensures that our roses are shipped fresh and of appropriate quality. With our quality checks, we look for, among other things, possible damage, presentation, size and consistency in colour and smell.
Transport
to the netherlands
Roses cut today are transported tomorrow from Naivasha (Kenya) to Schiphol (the Netherlands). Our roses are transported in the cargo hold of passenger flights whenever possible. In addition to efficiency benefits, this offers climate benefits as well.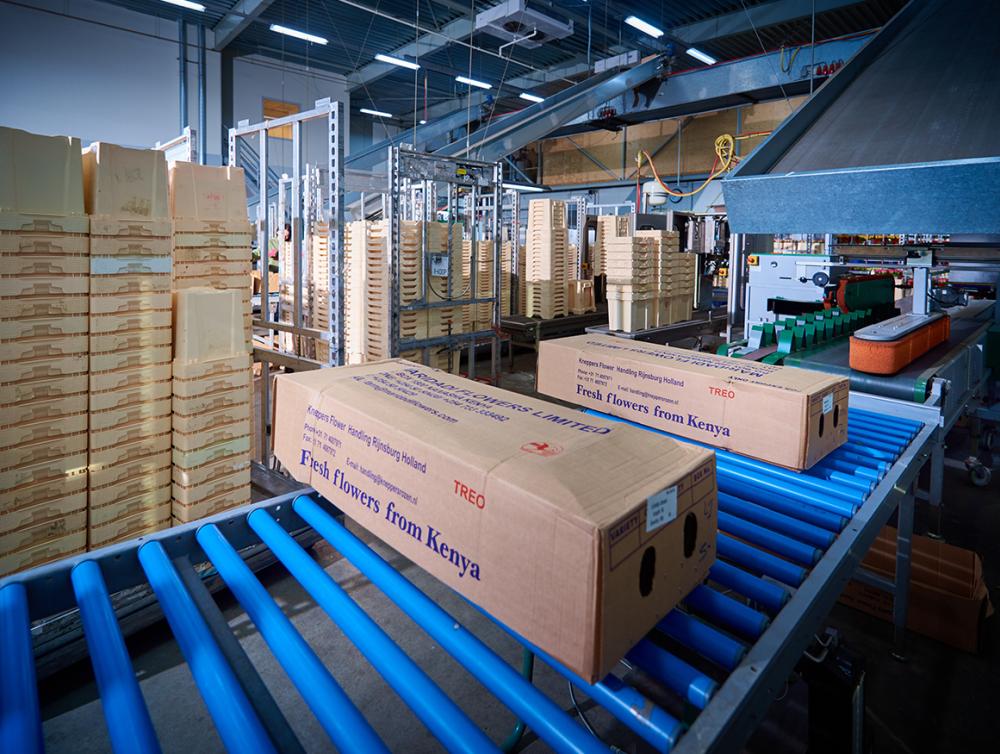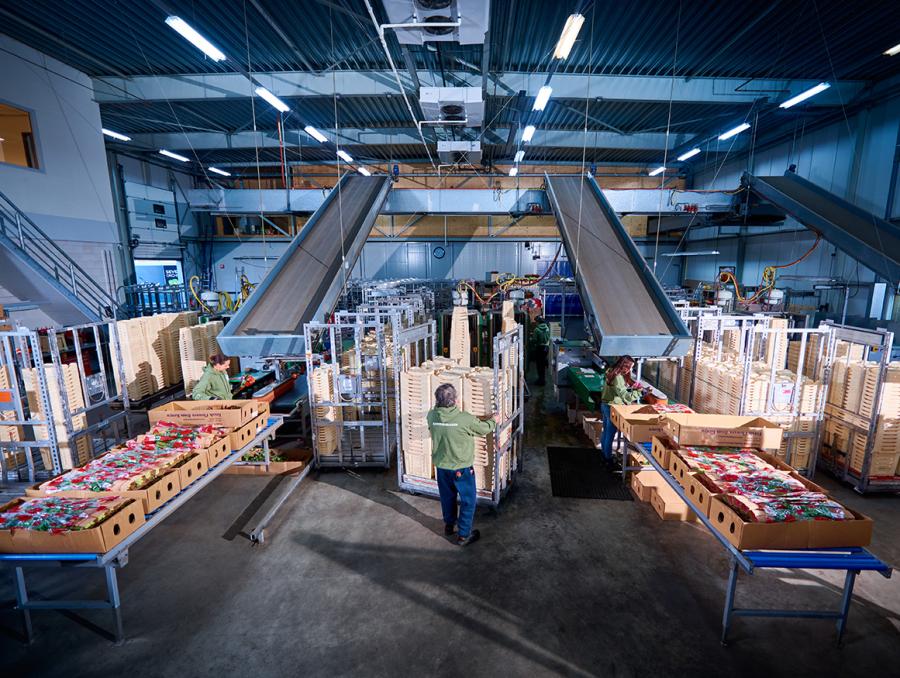 Processing
for sale
When the roses arrive at our trading house in Rijnsburg (Netherlands), they are stacked, unpacked and checked again for quality. We leave the roses to 'breathe' for one day in our cold store before they are ready for trading.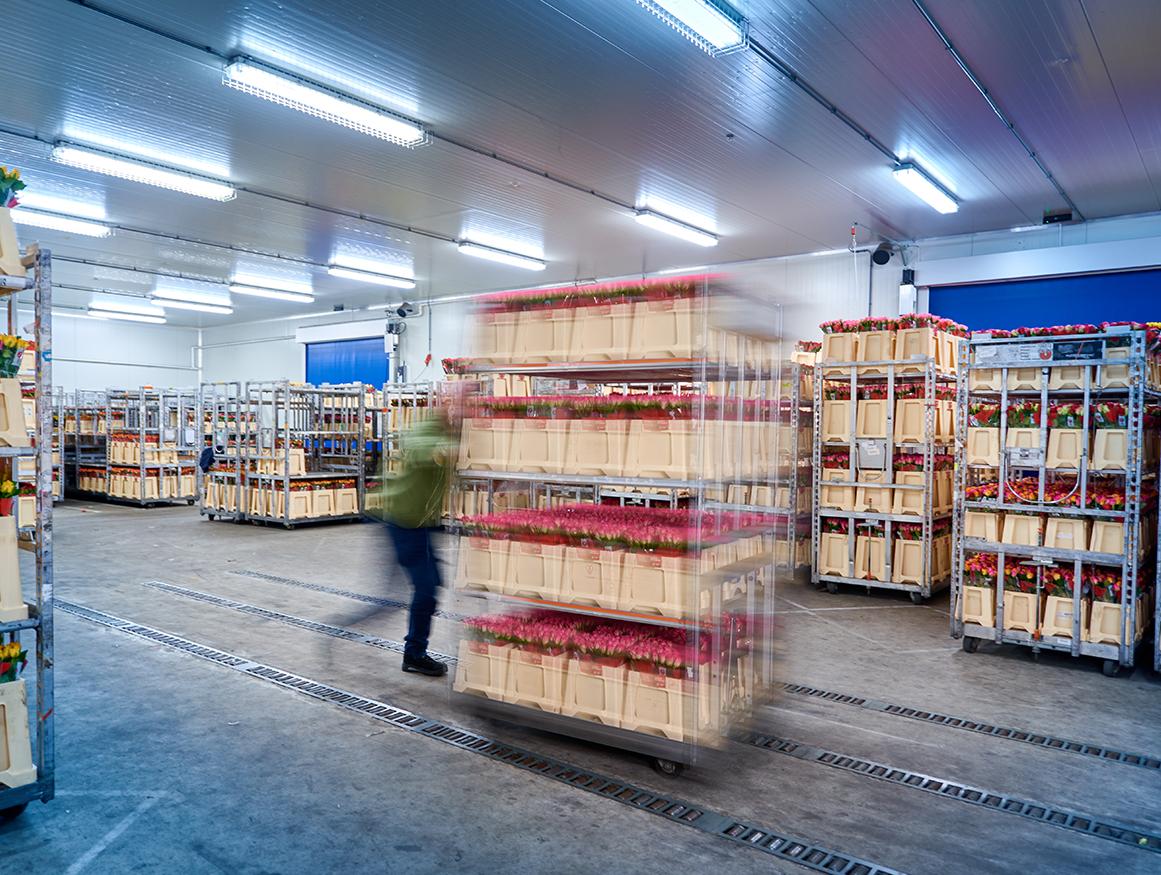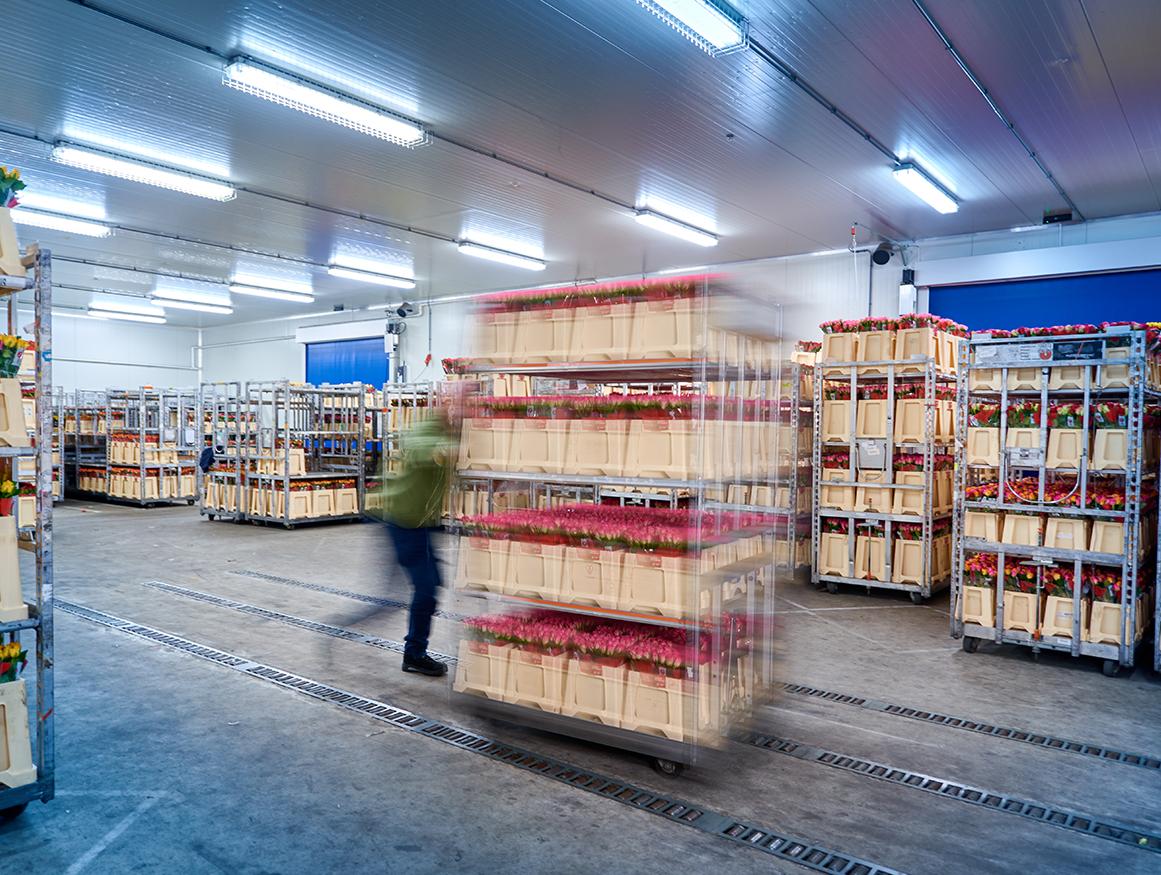 Trade to
you
Once the roses are ready for trading, the daily product stock is disclosed by our sales staff to a variety of buyers such as retail chains, florists, cash-and-carry and wholesalers. In addition to the product stock, we also share information about the conditions in Kenya. That way, you as a buyer know what to expect in the future.