About us
Where cultivation meets expectation
Kneppers Rozen is a rose grower and trading company with the following goal: to make beautiful high-quality roses accessible worldwide. We do so by offering consistent quality and daily availability at a reasonable price. Always with due consideration and respect for the product, people and the planet.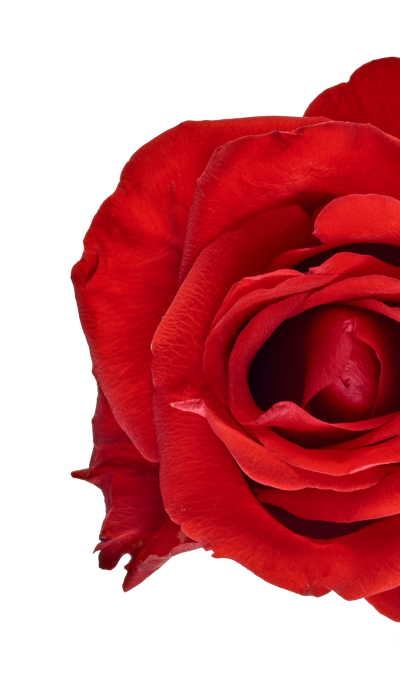 The best of
both worlds
We are a family business which has been in operation since 1930. Today, the third generation is at the helm. Starting in the Netherlands, we moved the cultivation of roses to Naivasha (Kenya) in 2003. Here, in our Maridadi Flowers nursery, we currently grow 15 varieties of roses on 46 hectares all year round. We trade these in our Rijnsburg branch in the Netherlands. This way, we combine our Dutch knowledge, technology and mercantile spirit with the ideal Kenyan climate.
---
We go our
own way
We are a tad idiosyncratic. We go our own way, different from the crowd. Counter-cyclical and progressive. For example, we are always personally present during cultivation, we immediately respond to changing situations and we are able to deliver when others cannot. Only then will we continue to meet the expectations of you, the customer. We aim for long-term relationships, because your success is our success.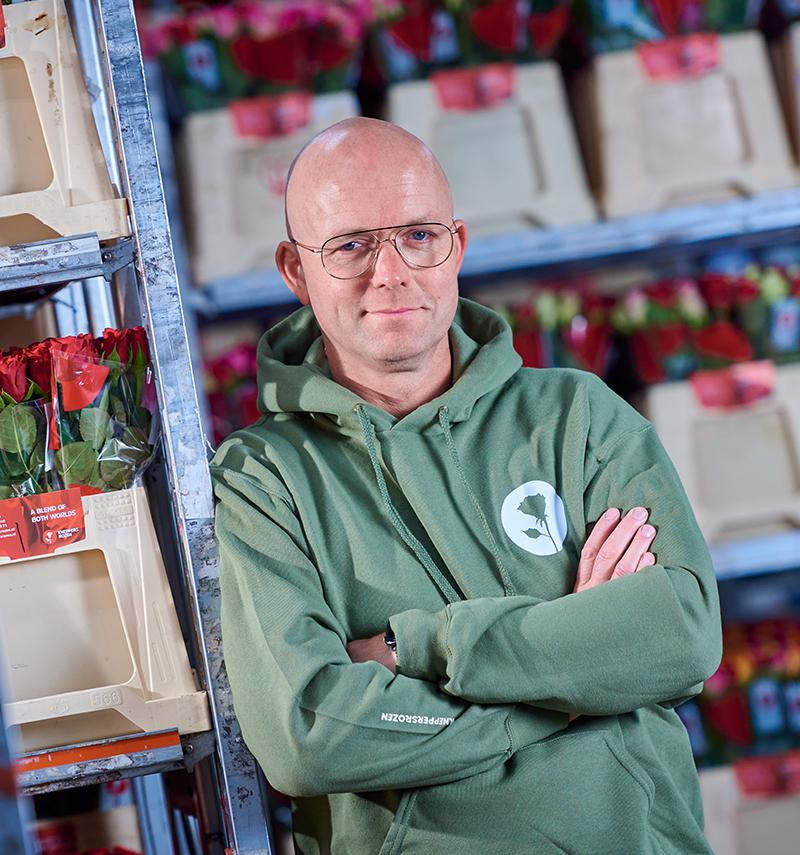 People make
quality happen
Our 700+ employees ensure the constant availability and quality of Kneppers Rozen all year round. The careful handling of the roses and the quality checks they perform make our staff indispensable in the chain. Because our roses are often used in bouquets, our staff also ensure that they are optimally suited to each customer.
---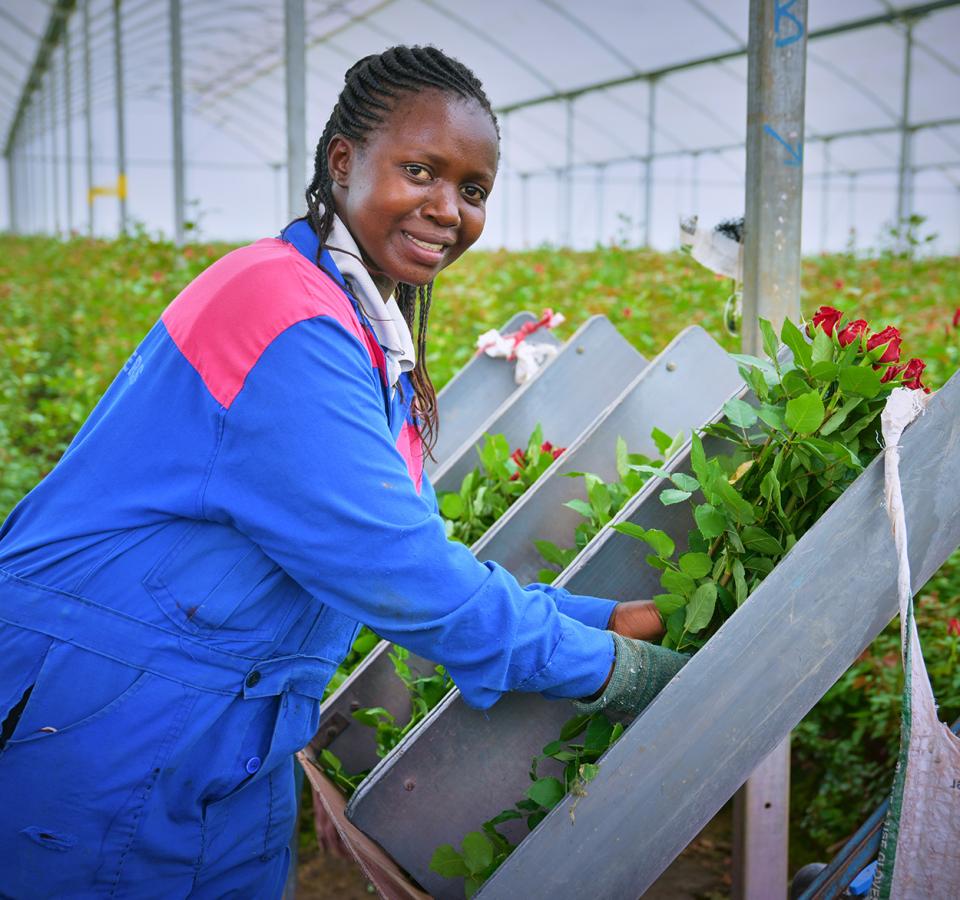 Short in-house
chain
We manage the entire chain, from cutting to distribution. Thanks to this short chain, the product passes through fewer links, we keep the quality checks in-house and, as a buyer, you always have fresh roses from Kenya. This rock-solid process enables us to deliver consistent quality all year round.
Transparent and human cultivation
Our roses are grown by two different cultures. Always with mutual respect. We have a local presence, provide training and health care for our staff and support the economic viability of local communities. We are committed to personal relationships and an accessible, safe and pleasant working environment.
Reliable quality
and delivery
Only by offering our customers year-round security can we remain successful in the long term. That's why we offer 14 varieties of roses in different colours and lengths all year round and of exceptionally stable quality. Our quality roses are available daily and can be used immediately by any buyer. This way, you won't be faced with any surprises as a buyer.